10 Ways to Add Caffeine to a Smoothie
Learn how to add caffeine to smoothies in this ultimate guide to caffeinated smoothies! Spoiler: Coffee isn't your only option! I've included 10 ways to add caffeine and how to use them.
Every morning, frigid weather or not, I make myself an iced coffee. The caffeine boost perks me up, enhances my mood, and makes me a bit too chatty. I feel ready to fight a sword-wielding ninja (or do work). Lately, I've skipped the coffee and added caffeine to my smoothies instead!
Adding caffeine to smoothies is simple and you have plenty of options (not just coffee!). It's a great way to get a caffeine boost first thing in the morning or during that afternoon slump.
DISCLAIMER: This website does not provide medical advice. I am NOT a doctor and none of the information in this article should be substituted for professional medical advice.
What is caffeine?
Caffeine is a natural or synthetic stimulant found in plants, soda, energy drinks, chocolate, tea, energy bars, and more. It increases the activity in your brain, nervous system, heart, and muscles.
It's most commonly consumed for mental alertness, improved mood, treating migraines, and a physical energy boost.
Should I add caffeine to smoothies?
According to the FDA, naturally occurring caffeine can be part of a healthy diet, but don't overdo it! Too much caffeine can pose a health risk depending on each person's weight, tolerance, and daily medications.
If you're not sure whether you should consume caffeine, consult your doctor. Do not give caffeine to children, as it's not considered safe for them to consume.
The FDA recommends no more than 400 milligrams of caffeine per day, and 200 milligrams per sitting. Too much caffeine can cause negative reactions like insomnia, nervousness, anxiety, nausea, and increased heart rate.
Should I add synthetic caffeine to smoothies?
Synthetic caffeine is produced from chemicals and while structurally similar to natural caffeine is absorbed quickly by your body with more powerful effects. It's sold in concentrated doses that can be dangerous if consumed in large quantities.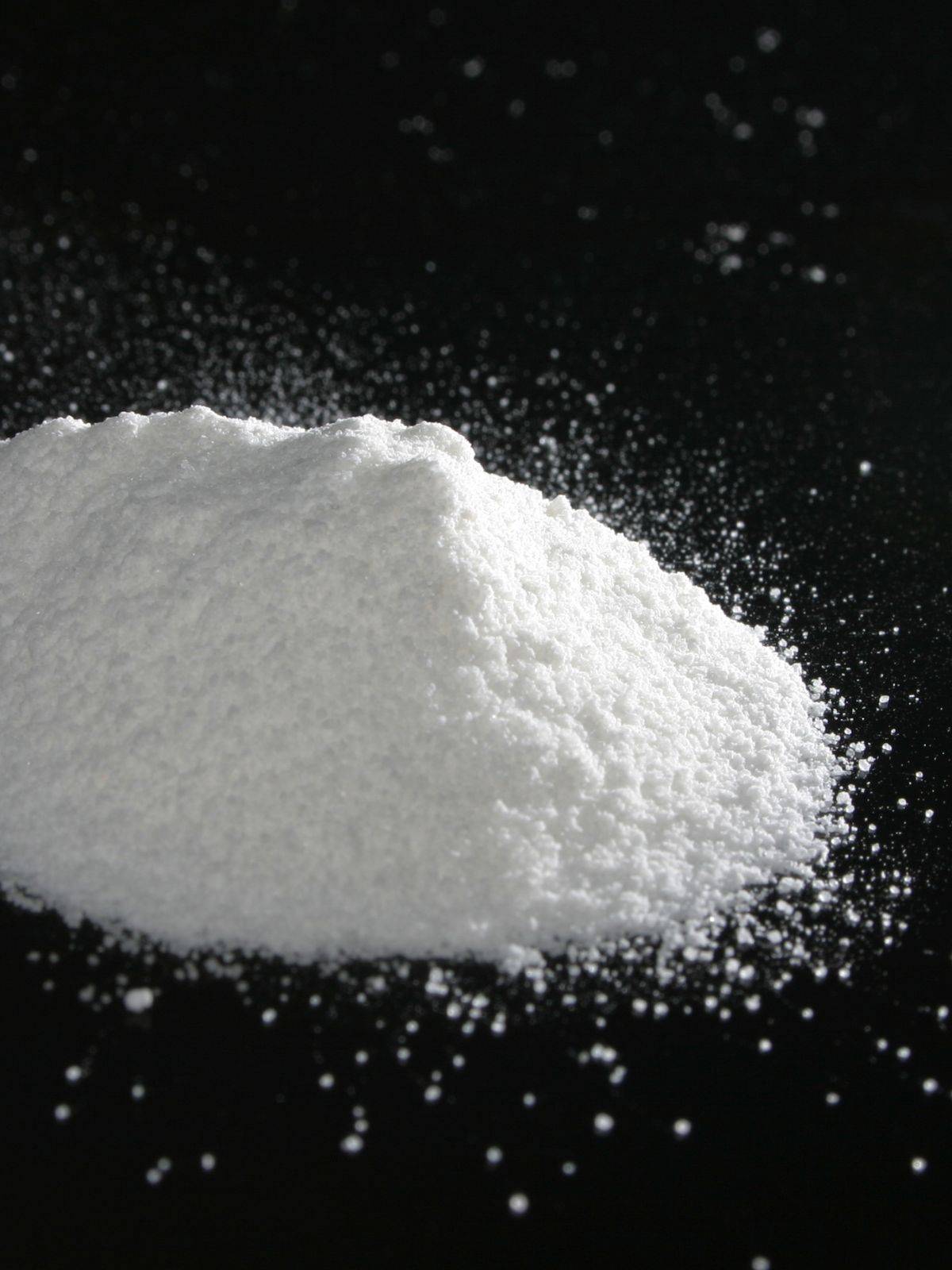 I do NOT recommend artificial sources of caffeine like caffeine pills or caffeine powder. They are not safe or regulated by the FDA. Avoid them and opt for natural sources of caffeine instead.
Caffeine Options for Smoothies:
Here are ten ways I add caffeine to smoothies! Caffeine amounts are approximates and vary depending on multiple factors.
1. Coffee
Coffee is a great way to add caffeine to smoothies! It tastes great with peanut butter, chocolate, banana, dates, almond butter, chia seeds, and flavored protein powders.
Just be sure to use cold coffee so it doesn't melt your frozen ingredients. Cold brew works great too!
And as it turns out, coffee does more than give you an energy boost. Research suggests coffee could be linked to a lower risk of type 2 diabetes.
Caffeine: 8 ounces cup of coffee = 80 to 100 mg of caffeine
2. Espresso
For a stronger flavor, skip coffee and use espresso instead. Ounce for ounce, espresso contains more caffeine than coffee. This means you can add less liquid and still get plenty of caffeine. Which is a plus since too much liquid can make your smoothie thin.
Just be sure to chill your espresso shots after you pull them. Hot espresso will melt your smoothie! Pair espresso with cacao powder, frozen bananas, and peanut butter for a rich, creamy, and caffeinated smoothie.
caffeine: 1 ounce of espresso = 63 mg of caffeine
3. Matcha Powder
Matcha powder is a bright green powder made from dried green tea leaves. Unlike regular green tea, the dried leaves are ground into a powder and then consumed in drinks, desserts, smoothies, and more!
Matcha is loaded with disease-fighting antioxidants that prevent free radicals from damaging your healthy cells. It's considered a superfood!
Matcha powder tastes delicious in smoothies with spinach, pineapple, bananas, plant-based milk, mango, strawberries, kiwi, blueberries, avocado, and yogurt.
Caffeine: 1 gram of matcha = roughly 30 mg caffeine
4. Green Tea
If you don't have matcha powder, green tea works great too! Just brew green tea, let it chill, then use it as your liquid base. Don't steep the tea too long or it will get bitter. If you want a strong flavor or more caffeine, steep two bags at once.
Green tea pairs well with grapes, pineapple, mango, spinach, bananas, berries, peaches, and Greek yogurt. It's a good option if you want a caffeine buzz, but not as potent as coffee.
Green tea is rich in polyphenols, natural compounds that reduce inflammation and fight cancer. It's also loaded with antioxidants that prevent cell damage and fight disease.
Caffeine: 8 ounces of green tea = 30 to 50 mg caffeine
5. Cocoa Powder
Cocoa powder makes a smoothie ultra-rich and chocolatey. I always use Dutch process cocoa powder because it has a dark, intense chocolate flavor. It pairs well with bananas, peanut butter, almond butter, avocado, cottage cheese, dates, and even mixed berries!
One tablespoon of cocoa powder adds about 12 mg of caffeine to your smoothie. Which is great for those who can only handle a small amount of caffeine at a time. Or for those who want even MORE caffeine in their coffee smoothie.
Caffeine: One tablespoon of cocoa powder = 12 mg caffeine
6. Cacao Nibs
I could write a love song about cacao nibs. I'm obsessed. They're nutty crunch is addictive and I put them on everything. I don't recommend blitzing them in your smoothie, but they make a delicious topping, especially for smoothie bowls!
If you add one tablespoon of cocoa powder to your smoothie, and top it with one tablespoon of cacao nibs, you will have 24 grams total, about half the amount of caffeine in a cup of black tea.
Just be sure to try cacao nibs first. They're slightly bitter and not for everyone. Cacao nibs are rich in antioxidants, heart-healthy flavonoids, and fiber!
Caffeine: One tablespoon of cacao nibs = 12 mg caffeine
7. Instant Coffee
If you don't brew coffee or espresso at home, instant coffee is a great option. You can buy a big container and it will last for up to a year if stored properly. Store it sealed in a cool, dry, dark place like your pantry.
You don't have to hydrate it before adding it to your smoothies. Just blend until you can't see the granules anymore and the smoothie is creamy.
Caffeine: One teaspoon of instant coffee granules = 30-90 mg of caffeine
8. Black Tea
Black tea in smoothies?! Just think of all the fruit flavored black tea you can find. Fruit and tea are a delicious pair. Just be sure to brew the tea ahead of time so you can chill it first. Like hot coffee, you don't want it to melt your frozen ingredients.
Try black tea as your liquid base and add frozen mixed berries, banana, and Greek yogurt. You can sweeten with honey if needed.
Black tea is another great source of heart-healthy flavonoids and disease-fighting antioxidants that reduce cell damage!
Caffeine: 8 ounces of black tea = 47 mg of caffeine
9. Yerba Mate
Yerba mate is an herbal tea made from the dried leaves of the mate plant. It's a popular drink in South American countries where the plant natively grows.
Be sure to chill the tea after you brew it so it doesn't melt the smoothie and make it thin. Or you can buy chilled premade yerba mate teas in cans at health food stores.
Try yerba mate tea in smoothies with raspberries, bananas, sweet cherries, or mixed berries.
Caffeine: 8 ounces of yerba mate tea = 80 mg of caffeine
10. Dark Chocolate Chips
Chocolate chips make a great topping or add-in! You can blitz them in your smoothie for a chocolatey chip vibe, or sprinkle them on top when it's done.
It's best to stick to dark chocolate with a high percentage of cacao, which carries less additives and more antioxidants than milk chocolate.
Caffeine: 3.5 ounces of dark chocolate = 60-80 mg of caffeine
Caffeinated Smoothie FAQs:
Can you put raw coffee grounds in a smoothie?
You can put raw coffee grounds into a smoothie but I don't recommend it. Raw coffee grounds won't disintegrate like instant coffee. It's better to brew a strong cup of coffee, chill it, and use it as your liquid base. Or use a few teaspoons of instant coffee granules instead.
Can I put caffeine powder in smoothies?
Technically you can, but it isn't considered safe. If you consume too much caffeine powder, the results can be toxic and lethal. One teaspoon of powdered caffeine can contain up to the same amount as 28 cups of coffee, according to the FDA.
Energy-Boosting Smoothie Recipes:
Chocolate Coffee Smoothie
This caffeinated chocolate smoothie will give you a rich and indulgent energy boost! Cold coffee provides natural caffeine and a smooth blend.
Ingredients
⅓

cup

cold coffee or cold brew

¼

cup

milk of choice

regular or plant-based

1

frozen banana, cut into chunks

1

tablespoon

cocoa powder

1

tablespoon

peanut butter

1

tablespoon

honey or maple syrup
Instructions
Combine ingredients in the base of a high-speed blender and blend until smooth. Pour into a small glass and enjoy!

For a larger smoothie, double the recipe!
Nutrition
Calories:
313
kcal
Carbohydrates:
54
g
Protein:
8
g
Fat:
11
g
Saturated Fat:
3
g
Polyunsaturated Fat:
2
g
Monounsaturated Fat:
5
g
Cholesterol:
7
mg
Sodium:
96
mg
Potassium:
730
mg
Fiber:
6
g
Sugar:
36
g
Vitamin A:
174
IU
Vitamin C:
10
mg
Calcium:
98
mg
Iron:
1
mg